In Guinea, significant progress has been made in controlling vaccine-preventable diseases. Nevertheless, the country still faces some challenges, particularly in relation to full immunization of children, which can be addressed through a strong and resilient Expanded Programme on Immunization (EPI).
The Interagency Coordinating Committee, in accordance with its role of regulation, advocacy and resource mobilization in favor of routine immunization, in its session of April 20, 2022, examined the challenges facing the EPI in a holistic manner and recommended the organization of a brainstorming workshop that will lead to the development of a roadmap for accelerating coverage rates.
It is in this context that a workshop was held in Coyah from June 20 to 24, 2022 to discuss the re-launch of the EPI in Guinea.
Askaan Santé, as part of the technical assistance it provides to the Guinean government to strengthen routine immunization, participated in the reflection on the achievements, weaknesses, opportunities, and threats and contributed to the development of a roadmap to improve EPI performance.
At the end of the 3 days of reflection, a roadmap was produced, with the major objectives listed below:
Improve the performance of the national immunization system by increasing the coverage rates of Penta 3 and the first dose of measles from 47% to 80%;
Reduce the number of 0-1 month olds to zero doses from 192,108 to less than 50,000;
Reduce the penta 1-3 dropout rate from 35% to less than 5%;
Reduce the gap between administrative vaccination coverage rates and survey data from 40 to less than 5%.
The Memorandum of Understanding between the Bill & Melinda Gates Foundation and the Government of the Republic of Guinea places particular emphasis on transparency, accountability and direct transfer of funds to beneficiaries 
Askaan Health worked with the Program Management Support Unit (PMSU) to develop and implement the financial management mechanism for the routine immunization strengthening program.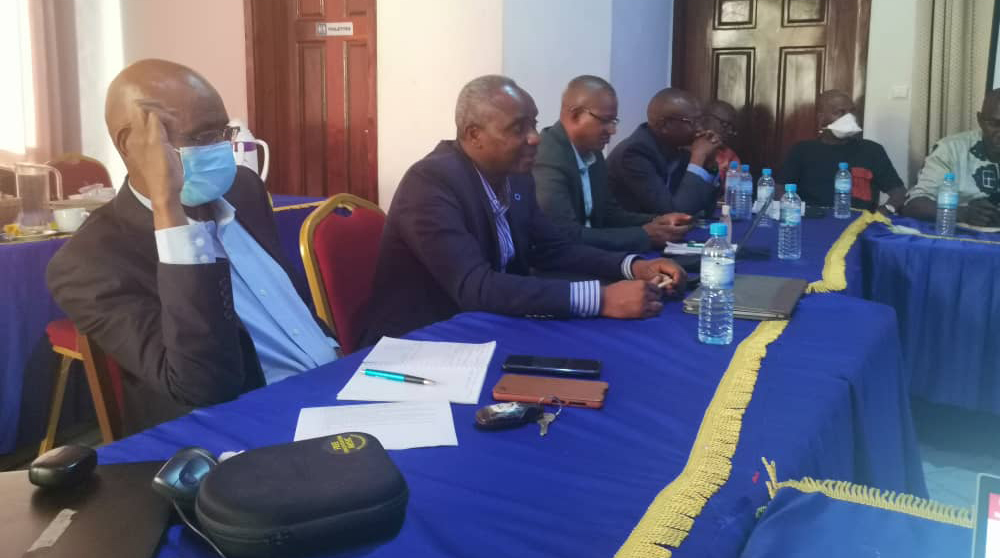 At the end of the workshop, the Expanded Programme on Immunization in Guinea expressed its desire to extend this financial management mechanism using mobile money to all regions of Guinea.
Of course, it remains important to document this pilot mechanism before scaling up.
Finally, the work and conclusions of the workshop were shared during the strategic ICC organized on June 24, 2022 under the effective presidency of Dr. MAMADOU PÉTHÈ DIALLO, Minister of Health and Public Hygiene of the Republic of Guinea.