Askaan was born in 2017, at the initiative of Dr. Fatou Fall Ndoye. Initially, there were only two of them. Tightening their belts, they worked hard day and night to make the organization evolve, so that it grows and can be recognized internationally. 
Today, Askaan is more than twenty employees, with different backgrounds and nationalities, but sharing a common goal: Innovate for health.
Since 2019, we have been providing technical assistance to the governments of the Republics of Guinea and Niger (2021) to strengthen routine immunization programs in the regions of Kankan, Diffa, Maradi, and Zinder respectively.
To carry out this mission in the program's target countries and regions, a dedicated team has been set up both at the head office in Dakar and in the intervention zones (Conakry, Kankan, Niamey, Diffa, Maradi & Zinder).
Strengthen team cohesion
Although videoconferencing allows for interaction, exchange and work at a distance, it was important at the beginning of 2023 to consolidate team cohesion, strengthen the understanding and adherence of agents to the culture of the organization, evaluate the past year and plan in a participatory and inclusive manner for the coming year. 
From May 1 to 3, 2023, Askaan organized a three-day retreat in Saly, a seaside resort two hours from Dakar. The first day's program included fun and sports activities at Accrobaobab. 
Four teams competed in six team-building workshops before overcoming their fears on the tree climbing course. "The activity allowed me to break the ice with the team members, especially since I just joined the organization. It was a very nice activity, which strengthened the mutual support between all", explained Ousmare Souare, Team Lead Guinea.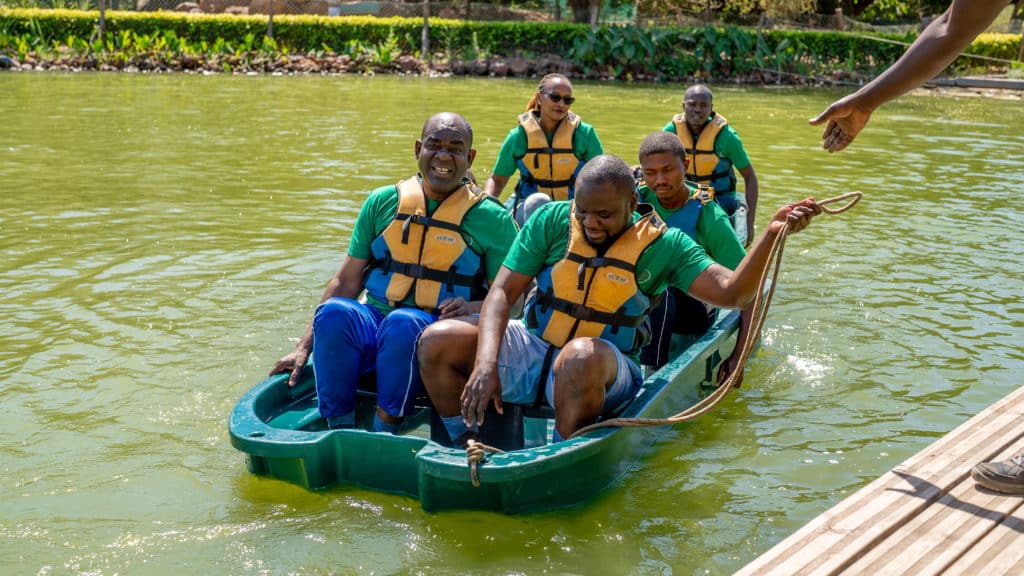 "Laying the foundation for successful implementation of activities"
For the second day, different presentations followed one another: Presentation of Askaan and its objectives, Organizational culture, Milestones in 2022, Assessment & perspectives 2023, Team capacity building and communication plans. Dr. Papa Coumba Faye from the Bill & Melinda Gates Foundation honored us by attending some of the sessions and providing input.
A busy program, which nevertheless left room for debate and discussion. For Abdel Kader Dieye, Program Officer, this day was necessary. "It allowed us to give our point of view on human resources management, communication and collaboration between headquarters and the teams. We were also able to lay the groundwork for a good implementation of activities for 2023 by defining priorities," he explained.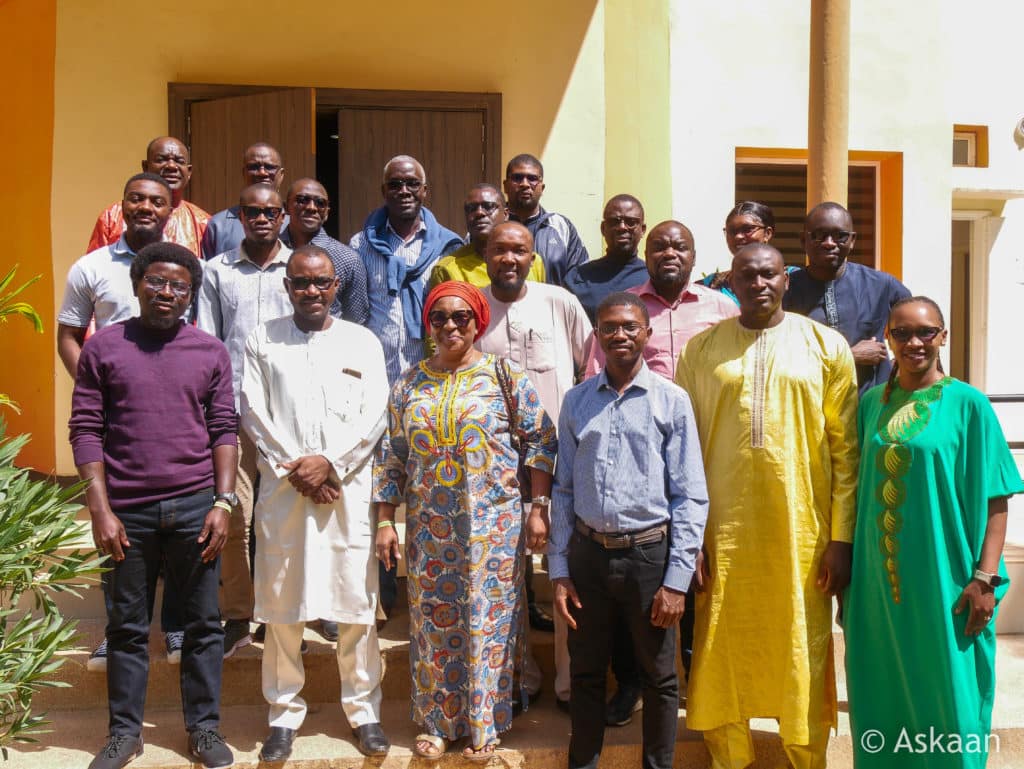 Finally, on the third and last day, each country defended its work plan and then the Administrative Direction reminded us of the different procedures in progress that govern our organization. "This retreat was a success from every point of view thanks to the mix of fun activities and work sessions. Bringing everyone together in the same place for three days can only be beneficial for an organization like Askaan as bonds are created and strengthened. Let's hope it will be repeated in 2023",concluded Zoé Tiberghien, Communication Officer.